Executive Standard

Executive Standard

Product Description

Using non-woven fabric as the main raw material, made by tailoring and sewing.

Application

It is used for general isolation in outpatient clinics, wards, inspection rooms in medical institutions.

Usage

1.Prevent the product from damage; Use the product before expiration date. 2.Please choose the suitable size.

Precautions

1. Only for one time use. 2. Product is prohibited from use if damaged or exceeds expiration date. 3. After use, the product
should not be discarded at will to prevent environmental pollution. 4.When putting on and taking off, clean the surface to avoid
contamination.

Storage

Keep it in dry,clean and non-corrosive environment.Away from fire and flammable materials.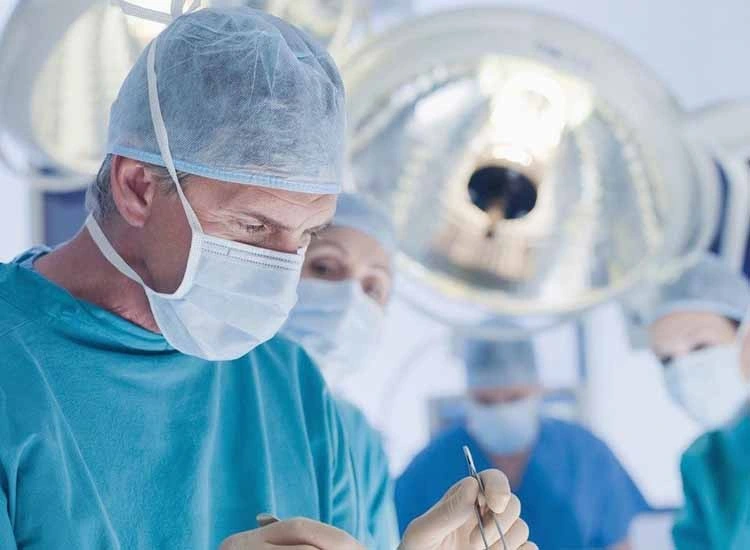 Description:
The Contens of notes ,Warnings and Reminders
1. The product is only limited for disposable use and should be discarded into medical trash cans after use.
2. If the product is found to be contaminated or damaged before use, please stop using it immediately and dispose of it properly.
3. The product should avoid prolonged contact with chemical substances.
4. The product is a non-sterilized, non-flame-retardant product and should be kept away from heat sources and open flames during use or storage.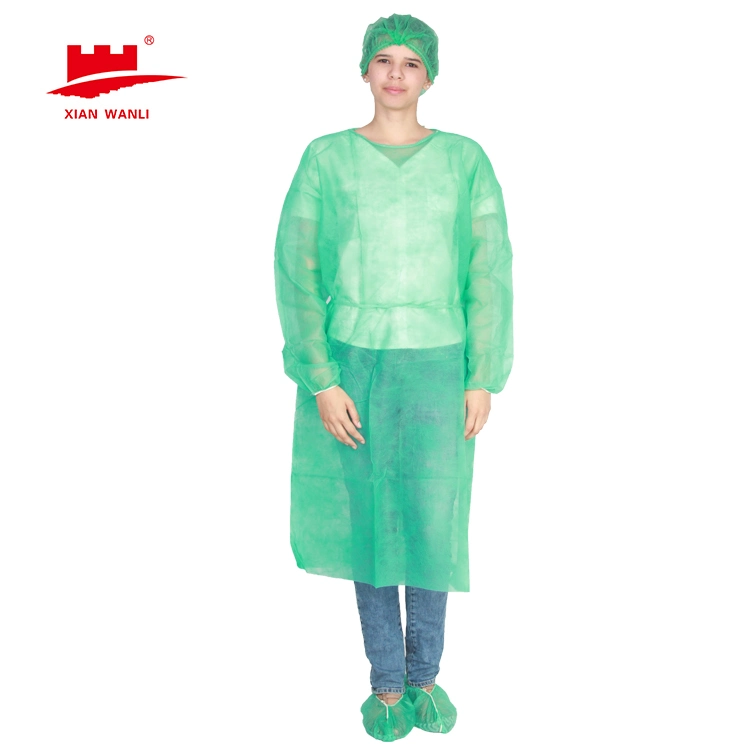 Description
- Splunlace Material
- Fluid Repellent
- Abrasion Resistant
- Medical Folding
- Low-linting
- Latex Free
- Stitching Welding
- One or Four waistbands
- Velcro Neck or Neck with ties on the back
- Color: Blue/Green/Yellow
- Size: M/L/XL
- Packing: 10pc/bag, 100pcs/ctn
Method of Use

1. Lift the collar with the right hand and stretch the left hand into the sleeve. Pull the collar upward with the right hand and show the left hand.
2. Change to hold the collar with the left hand and stretch the right hand into the sleeve. Show the right hand. Lift both hands to shake the sleeve. Be careful not to touch the face.
3. Hold the collar with both hands and fasten the neckband from the center of the collar along the edges.
4. Pull one side of the gown (about 5cm below the waist) forward
gradually, and pinch it when seeing the edge. Use the same method to pinch the edge on the other side.
5. Align the edges of your gown with your hands behind your back.
6. Fasten the waistband behind your back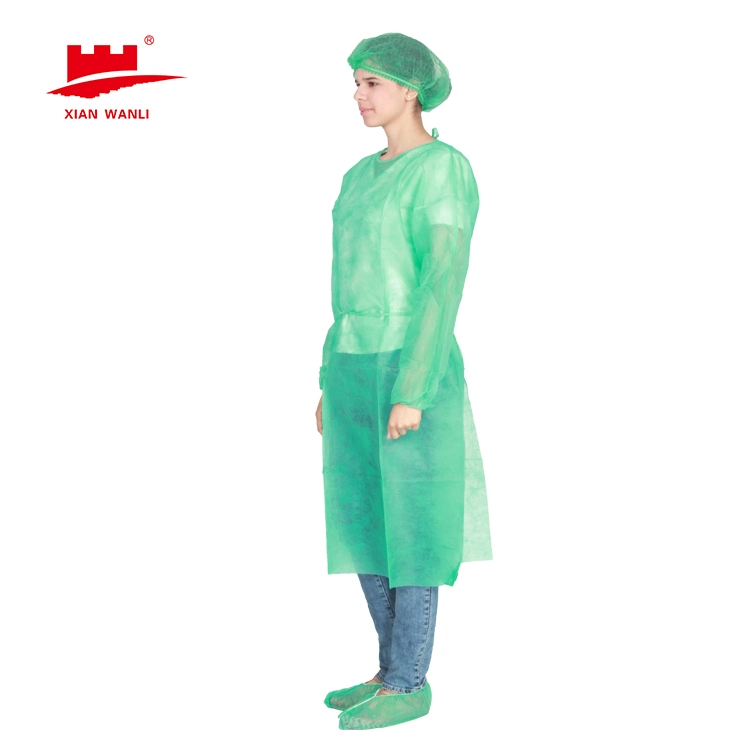 With ties at back of the neck and waist, Comfortable sleeve tailoring for maximum freedom of movement.
Soft knit cuffs for wrist comfort, Secure sleeve seams for protection
Extra protection reinforcement on sleeve & chest and full-body on selected gowns
Reinforced arm and additional liner at front is available.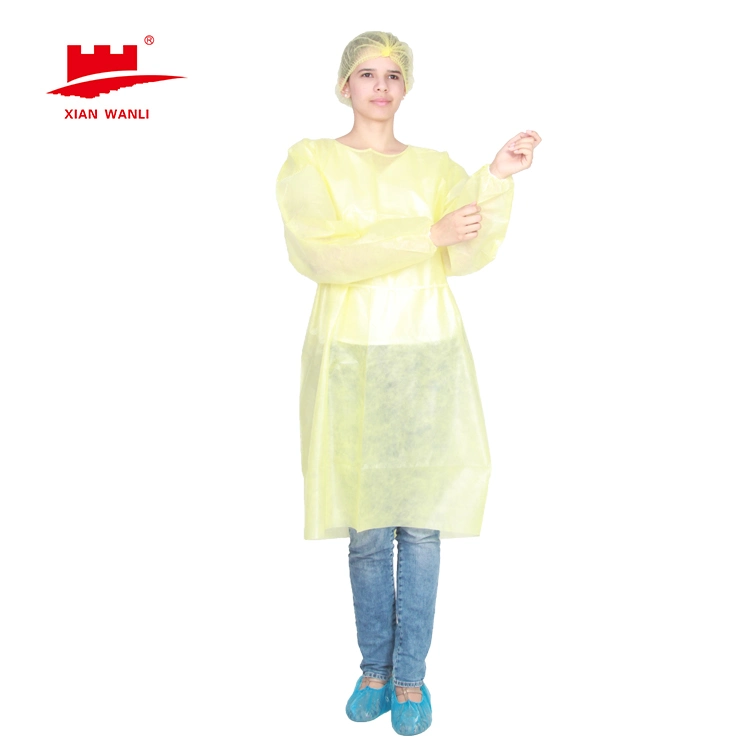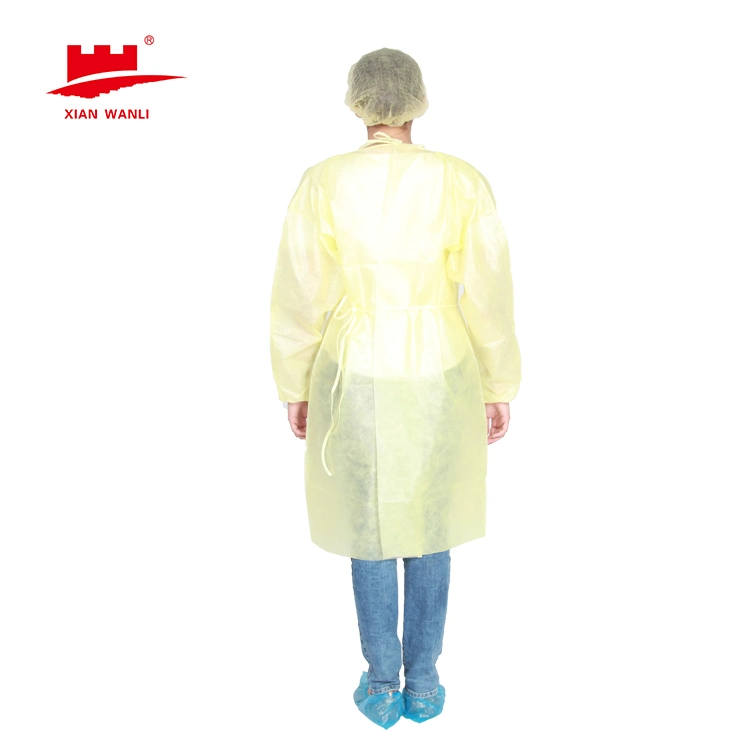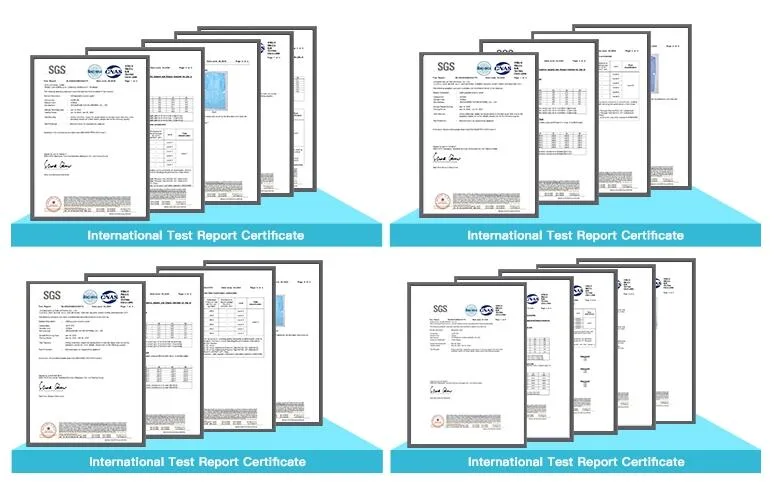 Our Company:
Hubei Wanli Protective Products Co., Ltd, was established as a workshop of face mask since 1998. When the disposable products market became increasingly diversified and consolidated, Hubei Wanli determined to meet broader needs of worldwide clients. We are specializing in respirators, disposable protective apparel
and accessaries for occupational safety and healthcare industries.

Hubei Wanli is based in Hubei, China, a High Tech Expertise with more than 10 patents recognized by Chinese government. Currently, we work with over 800 employees, including 160 senior workers, 590 technical workers, and 50 international trade professionals.

Hubei Wanli has been certified by Quality Management System ISO 9001:2015 and ISO 13485, got product certification of CE, FDA, TYPE 3/4/5/6, FFP 1/2/3, and other extension certificates.
Hubei Wanli is supplying industry-leading clients based on trusted relationship. Collectively, we focus on delivering reliable products and satisfactory service to all local and global clients.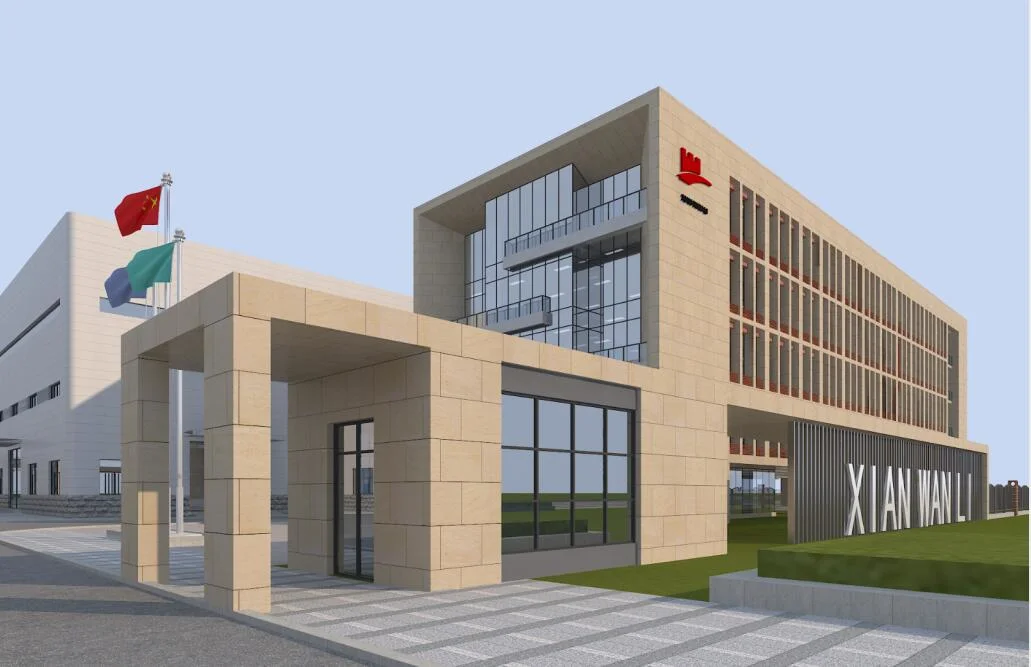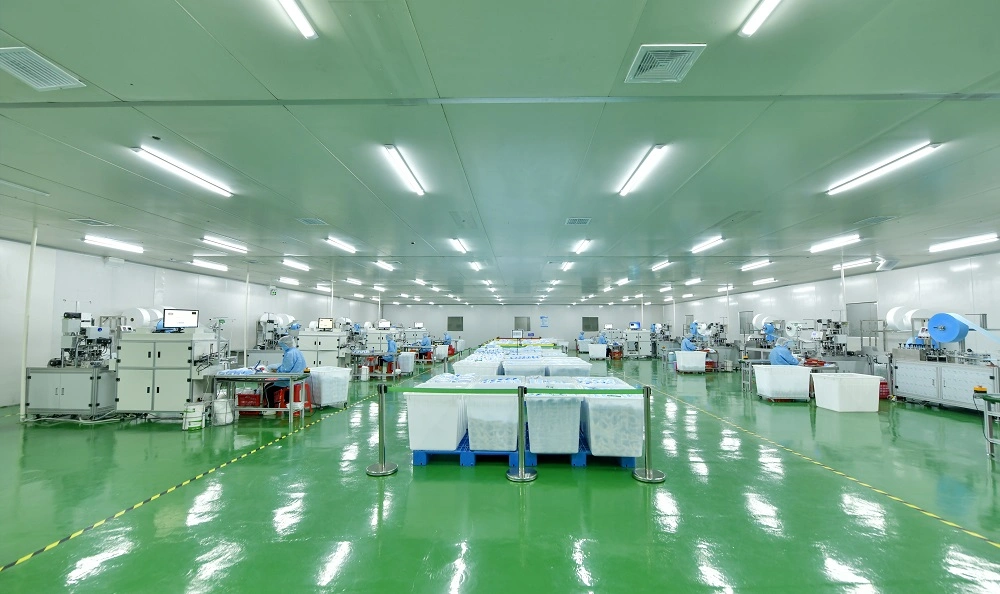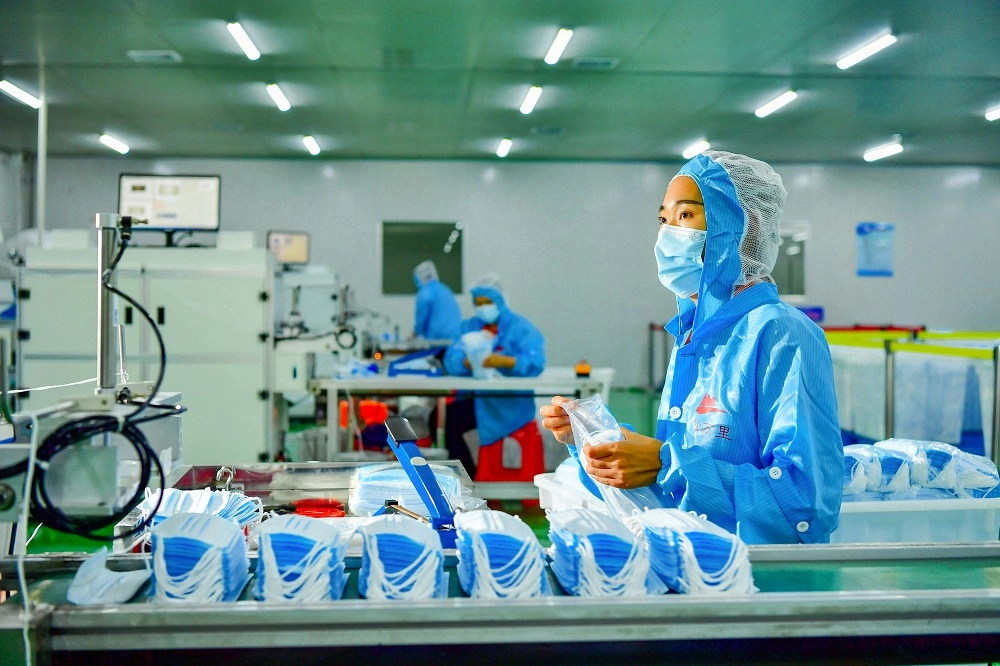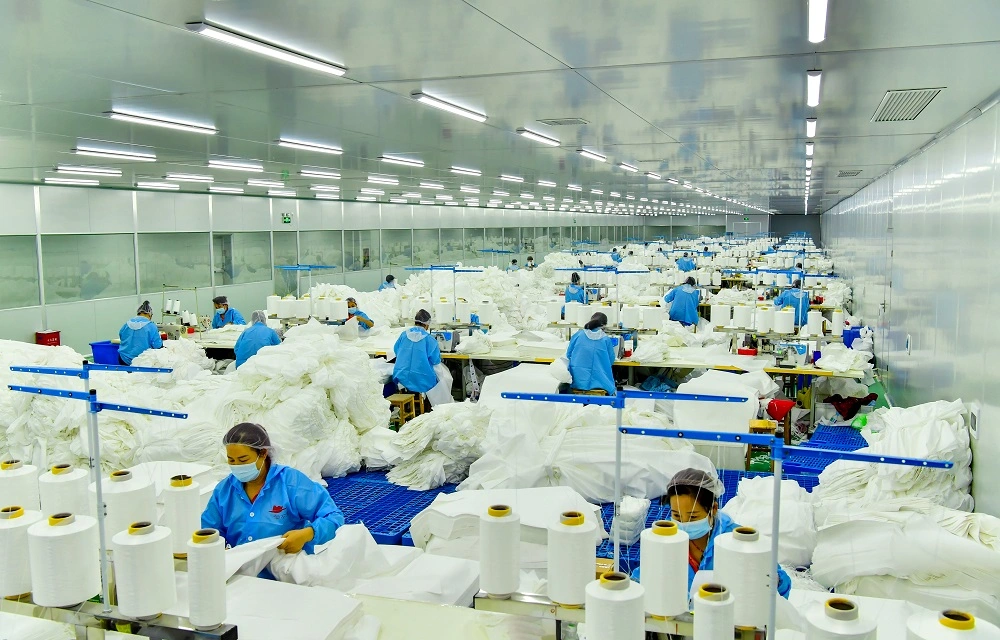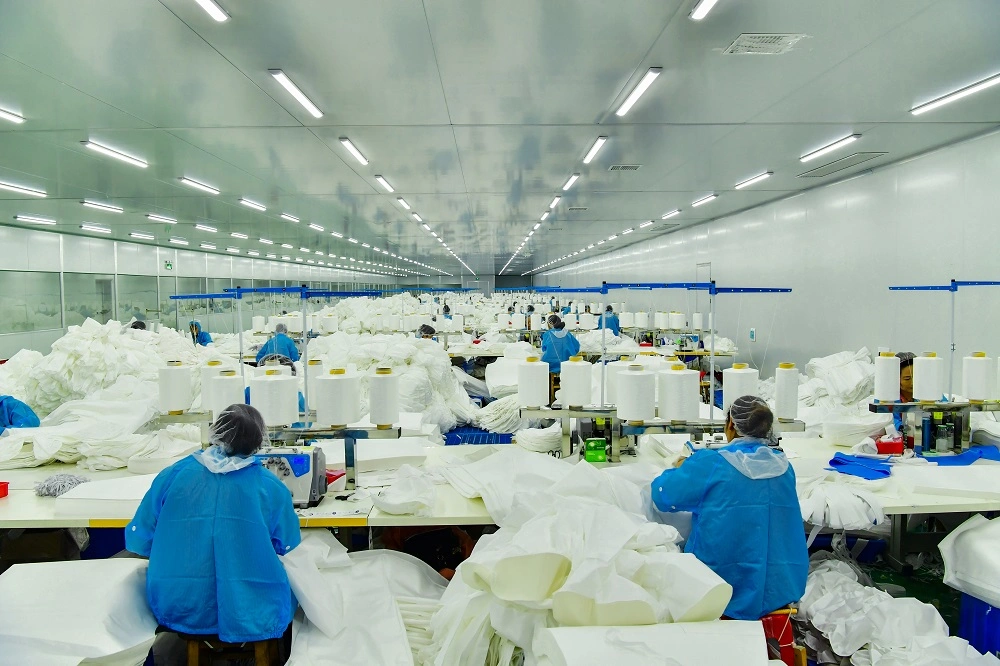 FAQ:
Q1: How to get a quotation?

A1: Please let me know:

1. What items you are interested
2. Products application if possible (color, width, weight)
3.The quantity you want to order (more quantity, cheaper price)
4. Delivery address or country

Q2: What services you can provide me?

A2: We will provide you our besr service:
1. Free sample (not inculde the freight fee)
2. The fastest delivery (we have branches offices and warehouses abroad, and regular customers arround the world, so have long term cooperations with best logistic companies)
3. High quality with competive price (more than 23 years experience)
4. Best service (have famous brand companies as our customes)