PP Meltblown Fabric Making Line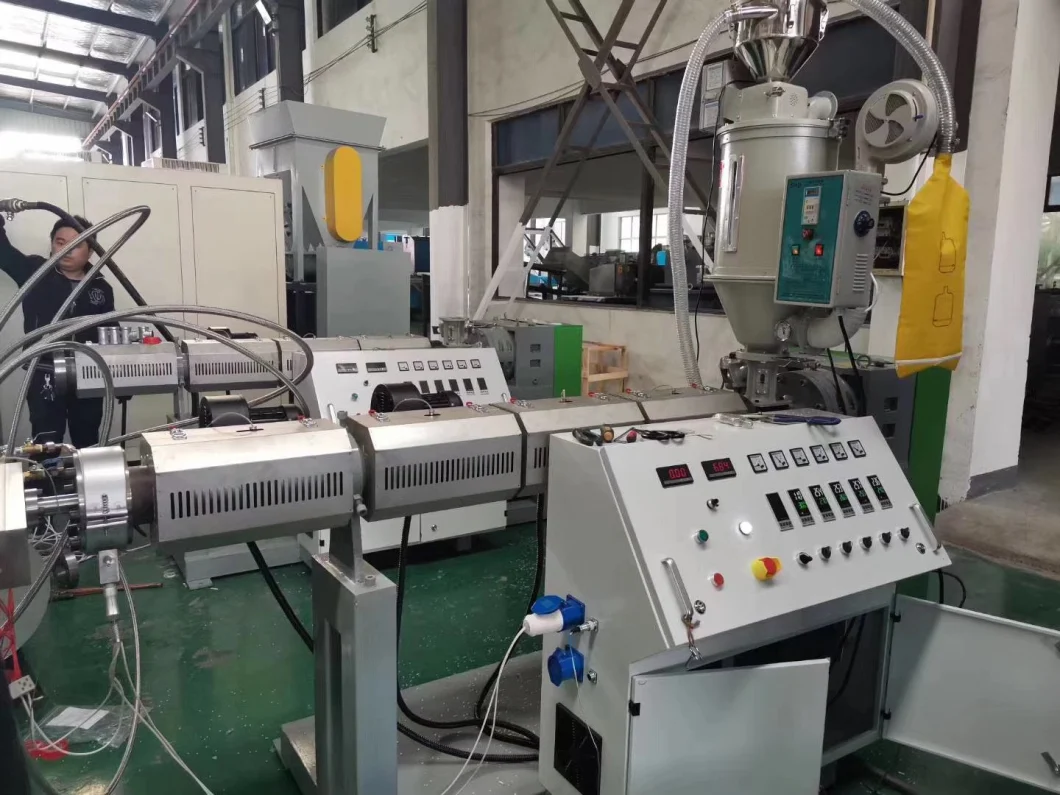 The PP meltblown nonwoven production line is a polymer melt extruded from a screw extruder. The polymer is extremely stretched by high-speed hot air or other means to form very fine short fibers, which are aggregated to A web is formed on a roller or a screen curtain, and is finally reinforced by self-adhesion or thermal bonding. Its unique properties are widely used in filter materials, thermal insulation filling materials, medical health materials, wiping materials, etc. The finished product can pass the N95 standard as the core material.
PP non-woven melt blown fabric making machine are our 2020 hot sale produce line for person protect production line, Melt blown making by our machine has high filter level, it is top quality for making personal protect product.
We have rich experience in making this kind of machine, from the machine design to the details, we try everything to make the produce line stable and properly.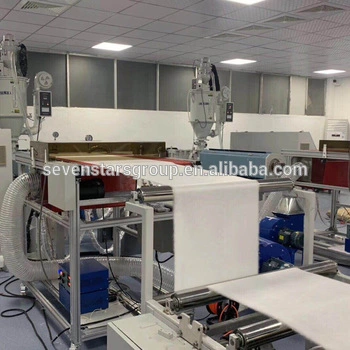 Main Parts:
Main extruder: Adopt 30/1 LD with higher output and less energy consumed, world famous brand for sensor ,relay and motor, such as ABB Siemens

Mold: This part is very import for all the line, it determined the quality of the fabric. We have 0.2mm mold with length 400mm,500mm 600mm or bigger.

Multifunctional machine: This equipment is mainly used for winding products, cutting materials, electret static electricity, adopting belt winding system to ensure product quality, the equipment has high precision, high cleanliness, automatic correction of deviations and other functions, fully automatic operation with PLC touch screen.

Roots blower: Necessary air supply equipment for cutting and winding machine

Air heater: Mainly used to heat air to promote product molding

High temperature furnace: mainly used for cleaning molds.
Main Advantages
working stable and properly.

High output

Continuing work, rarely shut down

High quality(filter level more than 90%)

Rich experience and good after-sale service.
Technical parameter
| | | | | |
| --- | --- | --- | --- | --- |
| Model | Motor Power | Screw diameter | Output capacity | heating power |
| SJ50/30 | 11KW | 50MM | 100~120kg/day | 11kw*4 |
| SJ55/30 | 11KW | 55MM | 140~150kg/day | 11kw*4 |
| SJ65/30 | 18.5KW | 65MM | 350~400kg/day | 18.5kw*4 |
| SJ65/33 | 22KW | 65MM | 450~470kg/day | 18.5*4 |
Machine Album